my momma lady and i wuz talkin. well, she did all the talkin. i am a bery good lissner. i don't do what she sez but i lissen. i am not a bery good doer. there is a diffrence. i am digressing.
momma lady sed hey evelyn you are such a good pain in the ass you should give lessons. and i thawt that wuz a grate idea! i can give any tripawds lessons on how to be the bery best pain in the ass! what do you think?
here is my rezume vitay sperience qualifikashuns how come:
i sniffed the grandpup all the time and violated her privacy.
i sniffed her pants a lot cuz they wuz nice.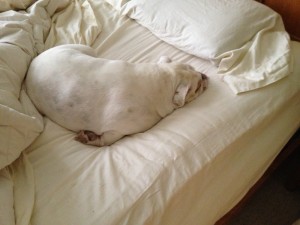 when my pop would go pee i would get in his warm spot and then i would pretend i could not hear him say move over.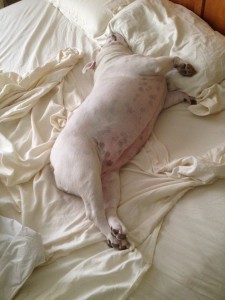 i did it a lot.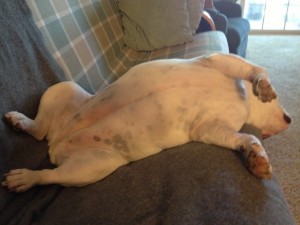 i also took up too much room on the couch. my momma lady sed i oozed into her territory.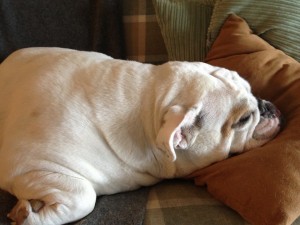 i did not respect the peeple boundries.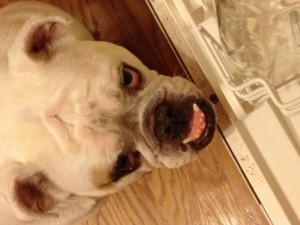 i made the sad eyes when the dishwasher was open cuz i hoped they would let me lick the plates. i wuz in the way all the dam time. that is what my momma lady sed.
so there you go! call me if you want lessons. i give them for free and i am vailable all the time!
love, evelyn